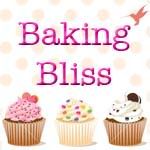 We have fruit trees that grow down the back of our school. Apples, oranges, persimmons, limes and even pomegranates. We also have a lemon tree, and I scored a whole heap of lemons to take home this weekend. Now, there's only so many lemons you can use for tequila shots, so I decided to try a recipe on my beloved
Taste
website-
Lemon and Coconut Brownies
.
Lemon and Coconut Brownies
from
Taste
Preparation Time
Cooking Time
Makes
Ingredients
250g butter
430g (2 cups) caster sugar
4 eggs
225g (1 1/2 cups) plain flour
85g (1 cup) desiccated coconut
3 tsp finely grated lemon rind
60ml (1/4 cup) fresh lemon juice
Icing sugar, to dust
Method
Preheat oven to 180ºC. Line a 20 x 30cm (base measurement) slab pan with non-stick baking paper.
Melt the butter in a saucepan over medium heat. Remove from heat. Stir in sugar. Add eggs, 1 at a time, and stir until mixture is thick and glossy.
Sift the flour over the egg mixture and stir until well combined. Stir in coconut, lemon rind and lemon juice. Spread over base of prepared pan.
Bake for 30 minutes or until a skewer inserted into the centre comes out clean. Set aside in the pan to cool completely. Cut into pieces. Dust with icing sugar.
This is
such a delicious version of a brownie! Still rich and moist, but with a subtle lemon tang. Extremely quick and easy to make too, and it's the perfect afternoon snack to have with a cup of tea. Now I just have to try and limit myself to one slice per day... well, maybe two!
I always love to see what other people have baked, as it gives me inspiration and ideas on what to cook next weekend. Each Sunday I'm going to post a photo of what I've created (whether it's a success or not!) and I would love for you to link back to your own blog and show me what culinary delight you've whipped up! Remember, it's not just limited to baking, show me your soups, casseroles, pastas.. anything you like!