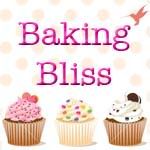 OK. I don't know what it was about today, but I was desperately craving something fairly sugary and sweet
.
I browsed through Taste.com under the muffin recipe collection and saw something amazing. Muffin Doughnuts. Muffin. Doughnuts. Seriously. Two of my favourite things combined! Of course, I had to try them out!
Doughnut Muffins taken from the Taste
website:
Ingredients
300g (2 cups) self-raising flour
2/3 cup caster sugar, plus 1/2 cup extra to coat
80ml (1/3 cup) vegetable oil
1 large egg
175ml buttermilk
1 tsp vanilla extract
3 tsp good-quality strawberry jam
100g unsalted butter
1 tsp ground cinnamon
Method
Preheat oven to 180°C and grease a 6-hole muffin pan.
Sift the flour into a medium bowl, then add a pinch of salt and the caster sugar. In a jug, combine the vegetable oil, egg, buttermilk and vanilla extract. Add to the dry mixture and stir to only just combine. Place a spoonful of the mixture in each muffin hole and make an indent in the centre. Fill each indent with a generous 1/2 teaspoon of strawberry jam. Cover the jam with the remaining muffin mixture and bake for 20 minutes. Remove from the oven and set aside to cool slightly.
Meanwhile, melt the butter. Combine the extra sugar and the cinnamon in a large bowl. When the muffins are cool enough to handle, brush each muffin with the melted butter, then roll in the cinnamon sugar. Serve while still a little warm.
Verdict? Absolutely delish. Should I be embarrassed to admit that I even licked the remainder of the sugar of the plate? Most likely... but I couldn't help myself! Next time I'm going to make them smaller by using normal sized muffin tins and not the Texas sized ones, and add a bit more strawberry jam in. Success!
I always love to see what other people have baked, as it gives me inspiration and ideas on what to cook next weekend. Each Sunday I'm going to post a photo of what I've created (whether it's a success or not!) and I would love for you to link back to your own blog and show me what culinary delight you've whipped up! Remember, it's not just limited to baking, show me your soups, casseroles, pastas.. anything you like!