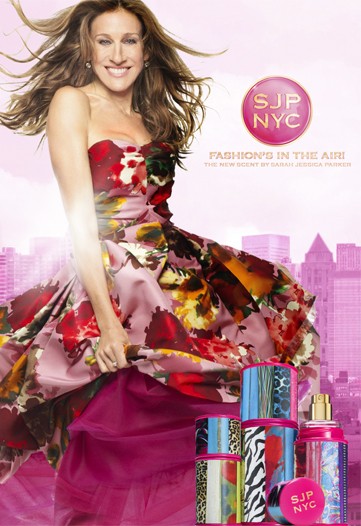 I've been lusting after SJP's NYC fragrance ever since I first smelled a sample of it in a
Marie Claire
magazine a few months ago. It was everything that I love- light, fruity and
so
girly. I normally stick to Ralph Lauren Blue and So Delicious by DKNY, but I felt I just had to have it.
The silly thing was, every time I walked past it in a store, I couldn't bring myself to buy it. I'd pick it up, spray it, put it back down, look at it longingly then walk out again. I know, I sound like a nutter. I kept talking myself out of it.
You don't need it. It's not a special occasion. You should spend the money on more practical things.
But you know what? Yesterday when I was shopping with Lan, I walked past it again. I then walked back, picked it up, and bought it. And, I love it. I wore it this morning, and the scent instantly gave me a happy buzz.
It smells just like strawberry bubblegum.